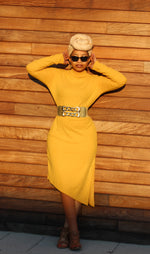 "I practically lived in the hospital when I was 8 years old," remembers Keri Gray, Senior Director for the American Association of People with Disabilities. Keri was diagnosed with osteosarcoma bone cancer and spent much of her time at Dallas' Children's Hospital, which like most Children's Hospitals, was intentional about being a fun and supportive space. Yet at a young age Keri was aware of the missed connections, memories and opportunities that spending most of her third grade in the hospital entailed. "That is the time when you get into sports, cheerleading, or just being an active kid." she admits. 
Growing up, Keri felt that as a black woman she could conquer the world. She had a community behind her that was always cheering on her to do her thing. Yet, she struggled with her identity as a cancer survivor and as a person with a disability. Due to her cancer, Keri has a prosthetic leg and also a loss of hearing, brought on by chemotherapy. "When I was growing up, I didn't know that many people with disabilities," remembering how for example there was a specific class for deaf students. "There was segregation and it wasn't about empowerment, so I felt like that was not going to be my squad." After witnessing the way society fears and mistreats people with disabilities like those with autism, bipolar conditions, or wheelchair users, Keri felt pressured to keep her disability on the back burner. 
Growing up in East Texas meant that Keri grew up seeing people of color and Latinx receiving national coverage because of their professional successes. Diddy and Master P come to mind as role models that encouraged her to find what she was great at. Yet it was not until she was 20 years old that Keri started to see other role models, this time in the disability community, including disabled women of color. "Through the AAPD internship program, I got to work in Nancy Pelosi's office and I started meeting so many people with disabilities who were running their own organizations and doing important work," she claims. That summer, Keri recognized that every piece of her identity was worth fighting for. 
Now-a-days, Keri's work focuses on pushing for an adequate level of representation for the disability community, at state and national level. Her most recent project focuses on raising awareness about the involvement of people of color in the disability rights movement. When asked about intersectional feminism, Keri believes that disabled women of color, and women with multiple marginalized intersections, experience discrimination and violence in a very unique way. "In order to bring your whole self to work, you need to believe and fight for all aspects of yourself and you need to address all the types of discrimination you may face."