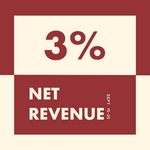 Our Partnership with Global Genes
In the quest for which organization it made sense for us to partner with, the list was long. Believe it or not, our Resort 2020 collection covers over 25 different diagnoses. While the Anna one piece is inspired by Anna's journey with Acne Inversa and thus has raglan sleeves to avoid chafing in the armpits, we also received ample requests from burn survivors and women living with psoriasis and eczema alike, to make a sun protective yet sexy rashguard.
Each one of the diagnoses we covered in our collection has between 1 to 5 organizations that represent them in the US. When I started contacting some of these organizations, the reaction I got was quite unexpected. Usually when I have contacted organizations like these in the past, like for example the Burns Center at New York Presbyterian, the response is very encouraging. This organization and Changing Faces UK, whom we have worked with in the past as well, understand that a healing journey can be multifaceted and what works for one person, might not work for the next one. Both of these organizations were receptive to the idea of MIGA Swimwear, the idea that garments designed with the direct input of people living with visible differences, disabilities and chronic illnesses can empower them to share their story, lowering stigma and raising awareness and understanding towards these communities. 
As I called these organizations, I kept getting very discouraging answers. Some organizations would not partner with us unless we donated $10,000 right from the bat. As a small business owner, we do not have this kind of liquidity and would think twice about putting that amount of money towards an organization that prioritizes their funding over the quality of life they can provide to the people they seek to support. I understand that funding is important for research, but I would also like to see some of these organizations focus on small actionable steps that could make a difference today in the lives' of their members.
Discouraged by these conversations, I asked my friend Sarah Kim, writer and journalist, for ideas on organizations we could partner with. Enter
Global Genes
. Global Genes is a leading international rare patient advocacy organization that has reached over 6 million patients and advocates, providing support and raising awareness about the experience of having a rare condition. Their work stands out to me compared to other organizations, because of their
RARE Compassion Project
, a program that matches eligible medical students with a rare disease patient or family, giving them an opportunity to learn firsthand about diagnosis as well as the unique challenges faced by patients every day and connect with the rare disease community. As a person with a rare disease who in every doctor appointment ends up having to always educate my doctors, this particularly moved me and our brand to partner with them. Hence we will be donating 3% of net revenue of all sales done between September 15-25th to Global Genes, during their
Global Genes LIVE! A RARE Patient Advocacy (un)Summit.
I will also be speaking on September 25th on "The Power of Human Connections and Resilient Communities," you can sign up here!