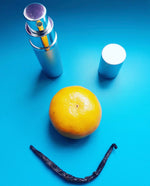 Meet Nata: Our monthly contributor and nurture coach
A couple of weeks ago, Renata  wrote a piece filled with irony and realness titled "Holiday of Recovery" that you ladies (and gents) enjoyed. This week, we have decided to give you some more insight on who this amazing lady is. Please read below and enjoy!
How do you refer to your disfigurement? I refer to my disfigurement by not covering up. As soon as I saw how my plastic surgeon in Colombia had fixed me up, it gave me a boost to not be ashamed of my burn scars. Instead I focused on nurturing them.
Tell me a time you felt uncomfortable having disfigurement? In Spring 2016, I went to a beach party with friends. I was wearing a bodysuit and the scars were visible. All of a sudden a drunk older man grabbed my chest and told me how proud he was of me by not covering up my scars. I was perplexed and did not know what to say. It completely caught me off guard.
What feelings does your disfigurement trigger? A mixture of relief, awareness & gratitude. Relief that I survived and that I managed to bounce back physically in a quick manner. Awareness, when it comes to being aware of the mental impact of disfigurement and grateful that I have been given another chance. I am grateful for my environment as it has helped me cope with it all. 
What is your favorite hobby and why? I like writing, whether it is for a blog, my website or a script. Besides that I enjoy coming up with new products that nurture the skin, scars and mind for NIL tactics.
What does disfigurement mean to you? Dealing with a situation that makes you stand out from the general population, the best way possible.
What are things that you enjoy that are particular to you? Humor and irony.
Who is Nata? A lover of anything that nurtures; whether it is beauty products, food, humor, warm clothes, film, music or sports. I dislike the cold.
What inspired you to start NIL.? During the early stage of my hospitalisation, I cried every day. My rehabilitation doctor intervened by introducing me to an ex-patient of him: a woman who suffered an acid attack. She  informed me about the possibilities of reconstructive surgery by confiding in me that the doctor had reconstructed her chest by using a back muscle. Her positivity helped me to woman up and made me view life in a different way. That day the tears stopped flowing. Once I arrived back in Europe, I was keen on reading testimonials from other burn survivors. This  helped me a lot but also left me feeling powerless. Nowhere could I find what others had done to treat the scars day-to -day. Reconstructive surgery can do a lot, yes, but it is also time-consuming and expensive. I needed something therapeutic but that had a low-threshold, something that I could apply on a daily basis to nurture my body. The scars were here to stay, yes, but making them look the best they could was my mission. Hence I started to gather all the skin advice I had been given from other burn survivors  and started to experiment with lotions myself. 
What does NIL. stand for? NIL. stands for Nurture is Life. I grew up in a nurturing home where good nutrition and health played large roles due to hereditary health issues. After the accident, this played an instrumental role in my healing process. The word tactics was added because it is actually not about only skin or scar care. It goes way deeper than that. A mental health professional and/or a physical health professional can help you out but it all depends if you are willing to help yourself. 
*** Nata would love to know, what are the tactics that you use for self care? Nutrition? Exercise? Mental distraction? Comment below!" ***